In 2022 NYR bought the property Svanevej 10 in Copenhagen NV with the purpose of developing the property, so the church Adventist can get a new church. In addition it is possible to establish a large amount of apartments on the cadastre.
The development plan is estimated to several years, and will be done en close cooperation with the seller of the property.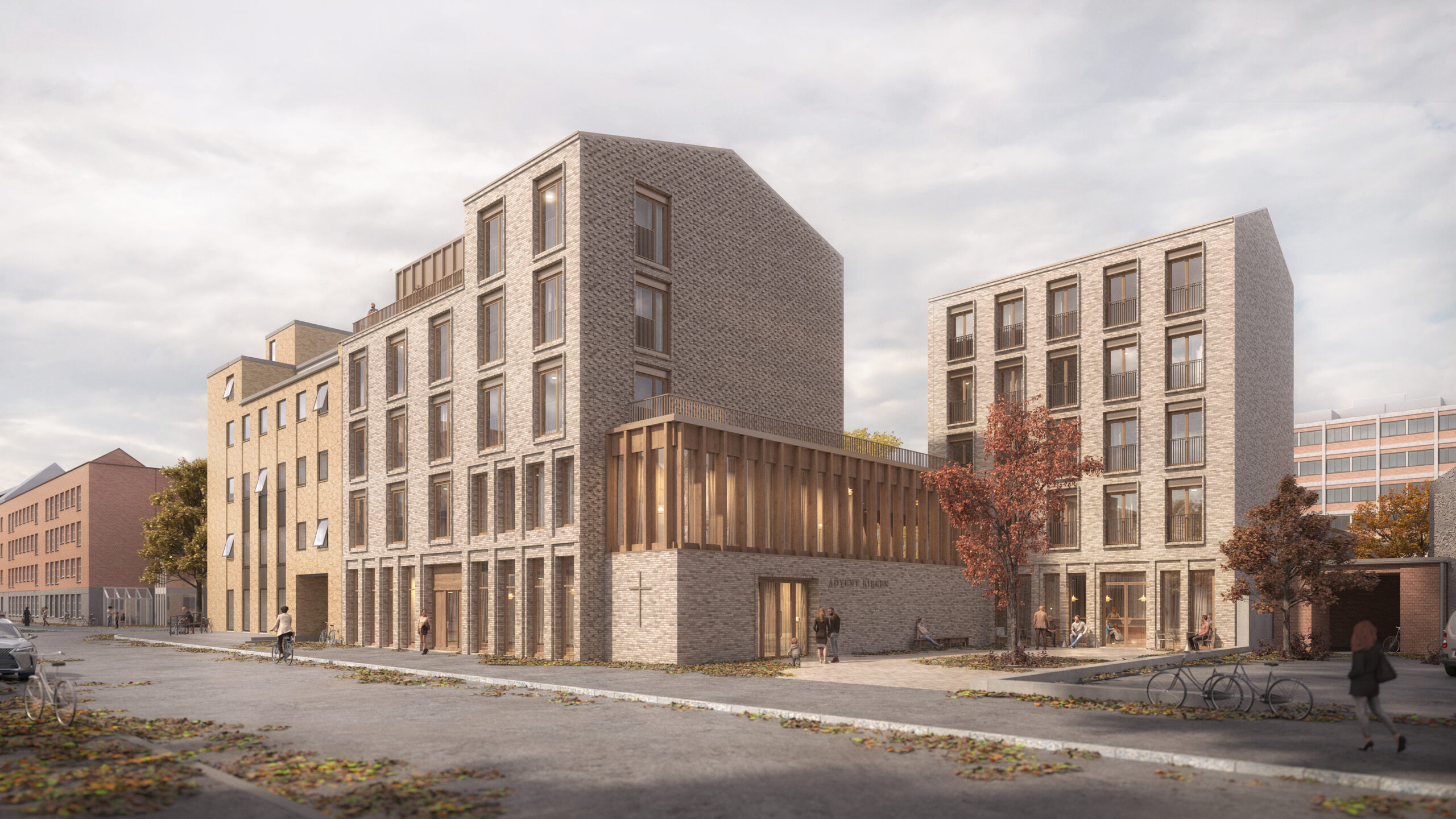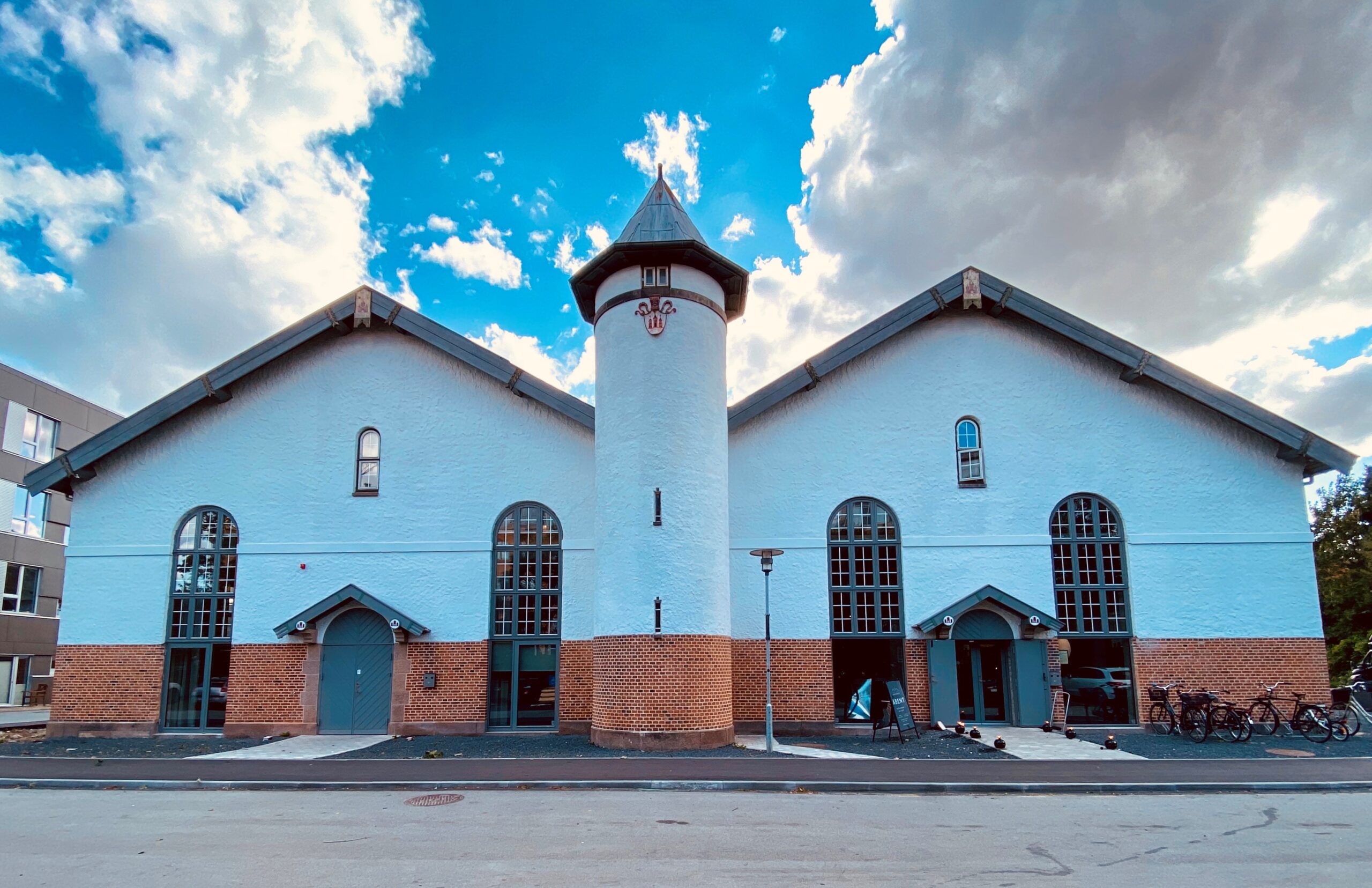 The Waterworks in Copenhagen NW
Acquired in 2016, currently 100% owned by NYR Holding A/S through the subsidiary Vandværket Event og konference ApS.
1,600 m2 restaurant, conference and event rooms.
Preservation-worthy building from 1903, which has been beautifully and carefully restored, so that the original details are highlighted.
The Round Church in Rødovre
Acquired in 2016, currently 100% owned by NYR Holding A/S through the subsidiary Sifora ApS.
The church was built in 1960-61 and was designed by architect Holger Jensen.
The church's frescoes were painted by Edvard Jensen, brother of Holger Jensen.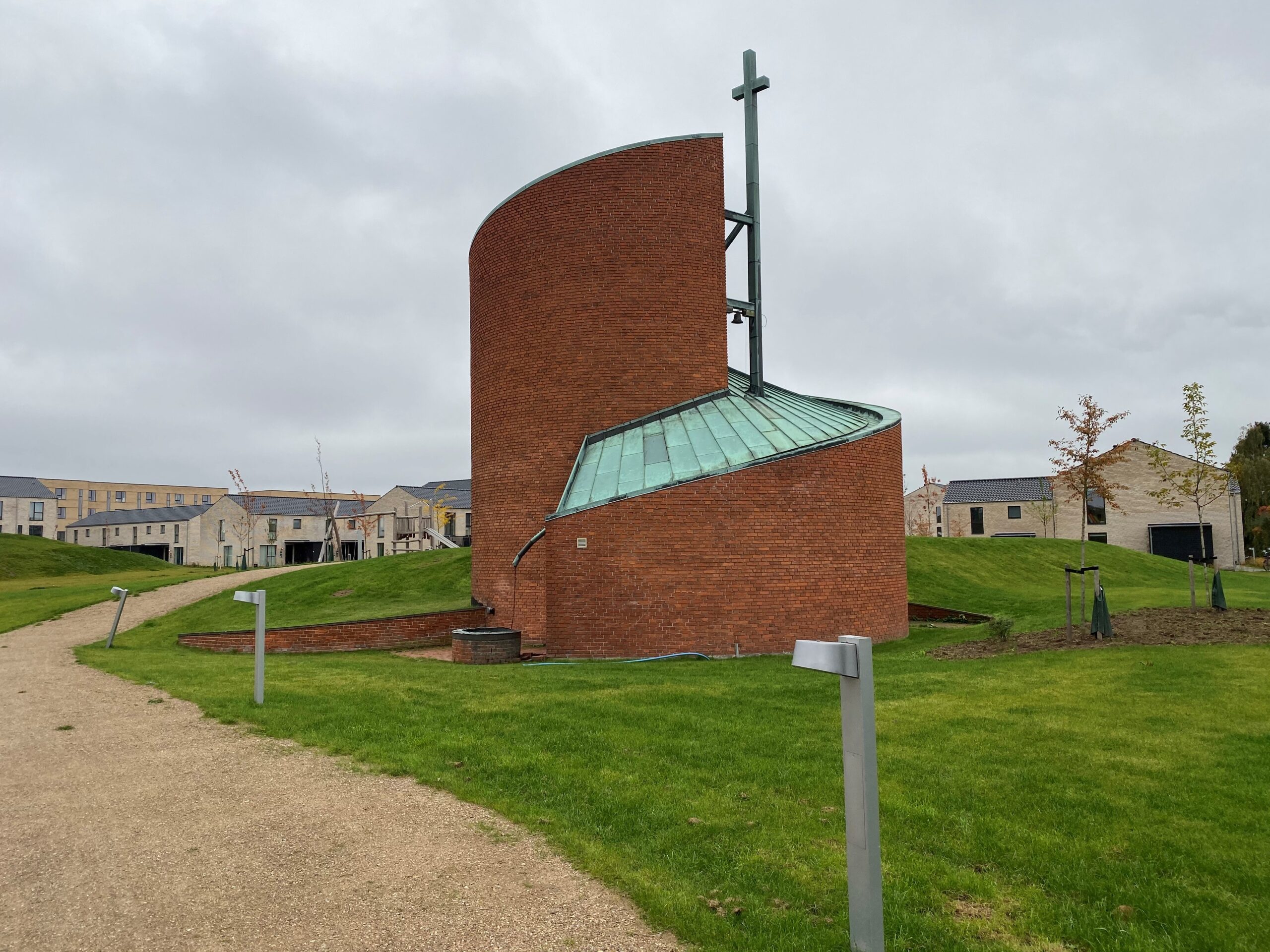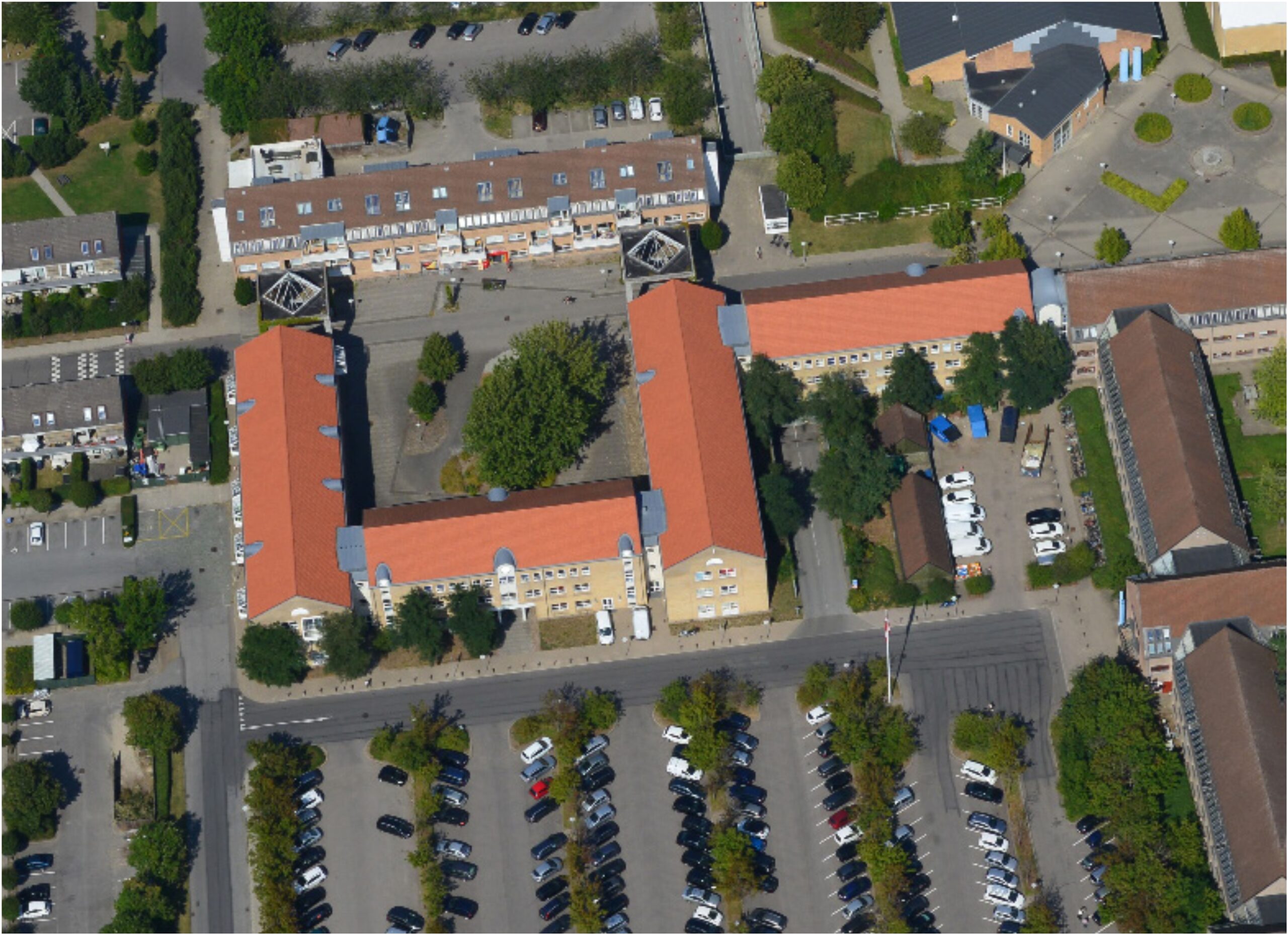 Granskoven 14–22 in Glostrup
Granskoven ApS, a subsidiary of NYR Holding A/S, purchased SWECO's former 5,000 m2 headquarters in 2019. The property is located at Granskoven 14–22 in Glostrup.
After several discussions with the municipality, NYR was granted planning permission to convert the property from offices to a residential building. Granskoven ApS was sold to external investors in autumn 2020.
NYR Holding A/S owned 45% of Rødovre City ApS, while 10% was owned by Lind Invest ApS and the remaining 45% was owned by another external investor.
Rødovre City ApS purchased the burnt-out station centre at Rødovre Station in 2015.
After extensive dialogue with the municipality, a local planning process was launched, which will work intensively to get the best out of the area.
Land will also be purchased from Rødovre Municipality to build a high-rise building on both sides of the road. The high-rise buildings will be up to 19 storeys high and have a total area of 37,500 m2 above ground, with a major underground car park beneath the entire site.
Rødovre City ApS was sold in 2017 to external investors for over DKK 100 million, when the local plan was finally approved by the municipal council of Rødovre Municipality.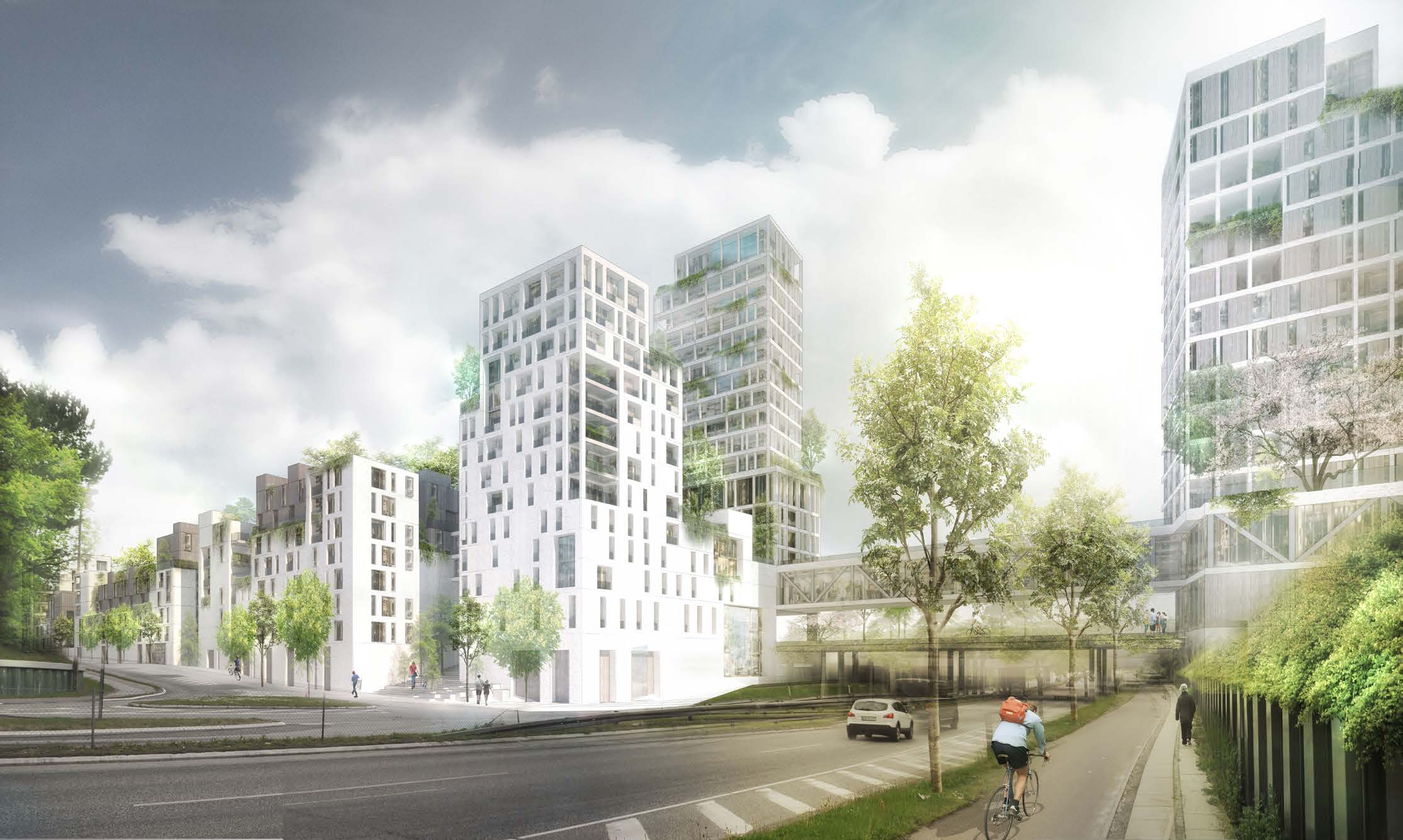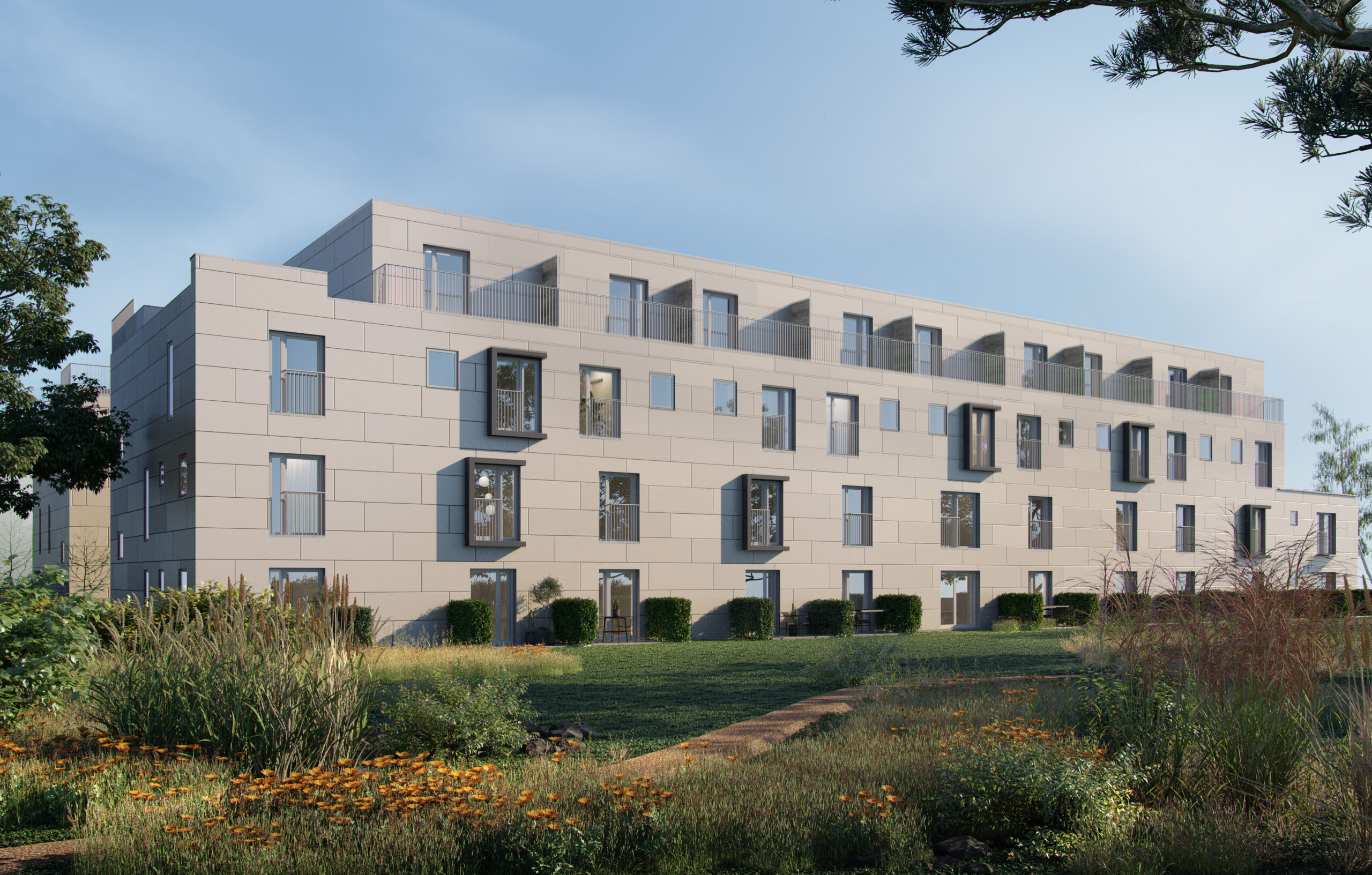 Fuglebakke Hall of Residence
A company under NYR Holding A/S purchased the site and after several years of difficult negotiations with the City of Copenhagen, planning permission was obtained to build 6,050 m2 of housing units for young people, after which the project was sold to Gefion Group A/S.
NYR Holding A/S owned 50% of Jagtvej 64 ApS, while the remaining 50% was owned by several external investors.
Jagtvej 64 ApS purchased the business condominiums in 2016, as well as "air-building rights", located above the grocery shop at Jagtvej 64. In addition, there were 11 parking spaces in a Uni-park semi-automated parking facility.
Fourteen apartments were built, with a total area of 1,560 m2. They were sold fully let to an external end-investor in 2018.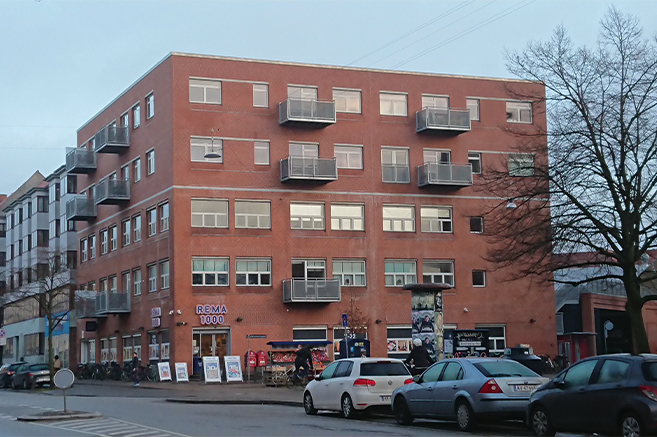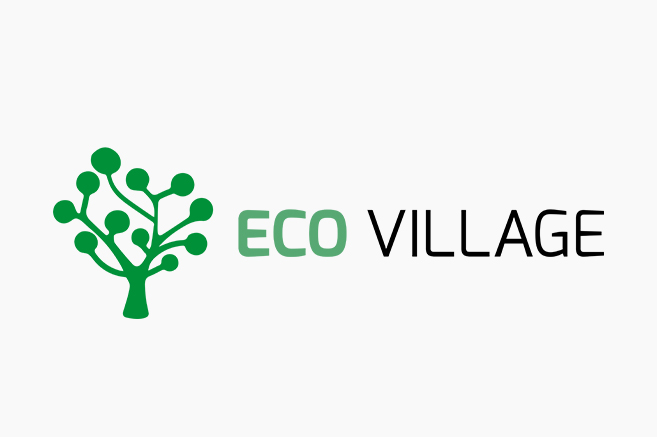 In 2018, NYR Holding A/S acquired 33% of Eco Village ApS through a subsidiary.
Eco Village's purpose is to build ecological living communities throughout Denmark.
After an optimisation of the company, the 33% stake was sold to an external investor in 2020.
Rasmus Storgaard was active chairman of the board of the company during the entire period of ownership.
The Cultural Harbour in Gilleleje
NYR Holding A/S purchased 37.5% of KG3 Gilleleje Holding ApS in 2017. The remaining shares were owned by an external investor and the local co-op.
A 3,670 m2 residential project was developed, with a nursing home and 3 shops.
The condominiums were sold to private investors and NYR Holding sold its 37.5% stake in 2020.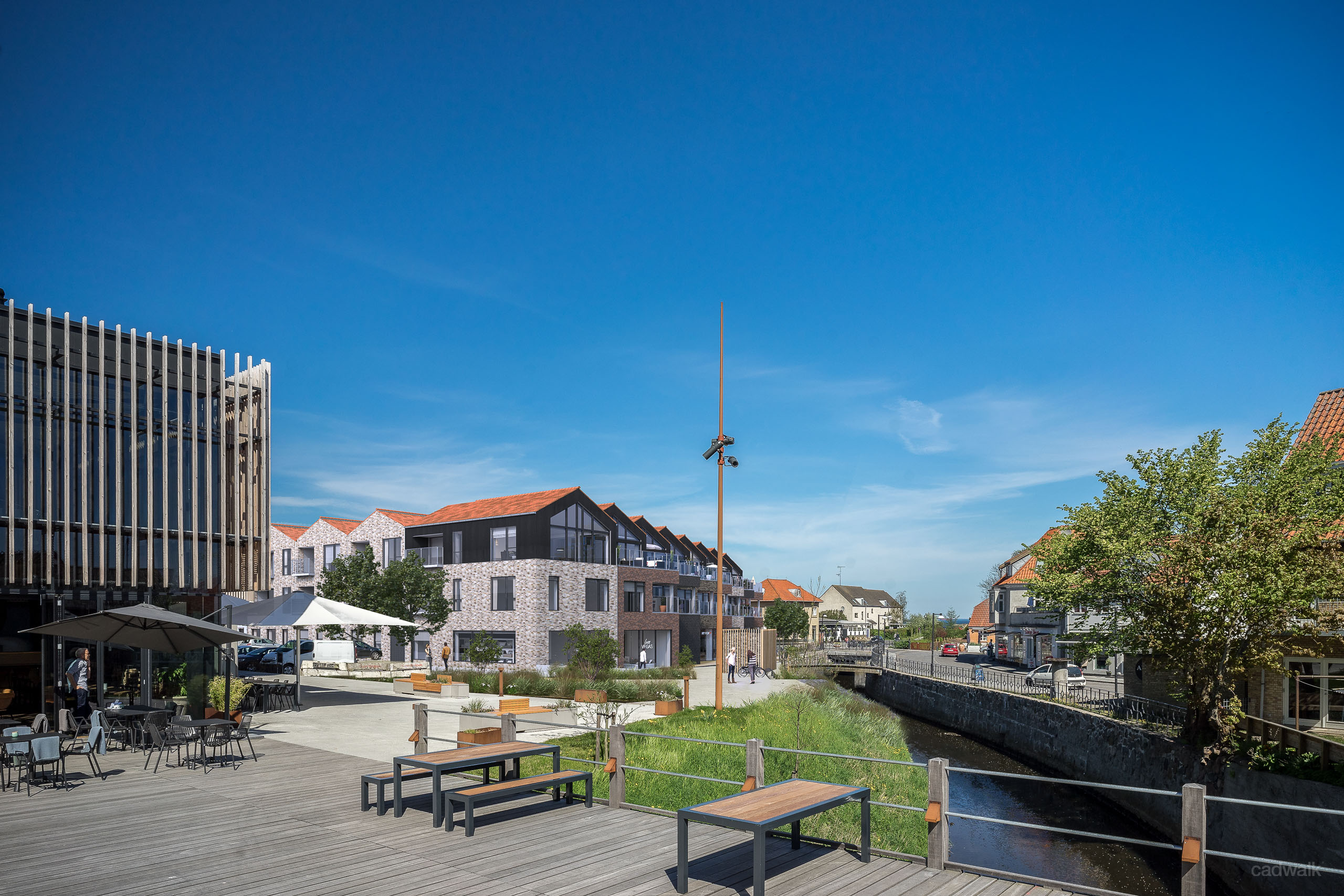 Rasmus Storgaard established BYR GRUPPEN A/S in 2010.
BYR provides developer consultancy services and advice in project development.
After earning good profits every year, BYR GRUPPEN was sold with 15 employees to NRGi, Kuben Management in May 2018.
BYR advised numerous project developers and had projects amounting to more than 500,000 m2 in the latter years.
Through the ownership of BYR, extensive knowledge was acquired of strategic developer consultancy, project development, lobbying and business management.
Rasmus Storgaard established Kontorhotellet No51 in 2011.
BYR Gruppen needed more space and rented 1,600 m2 of office space above SuperBest/Meny at Vermlandsgade 51, Copenhagen S.
A low-cost office hotel was set up, with 30-40 companies renting space.
In 2018, the company No51 ApS was sold to the office hotel chain Voxeværket.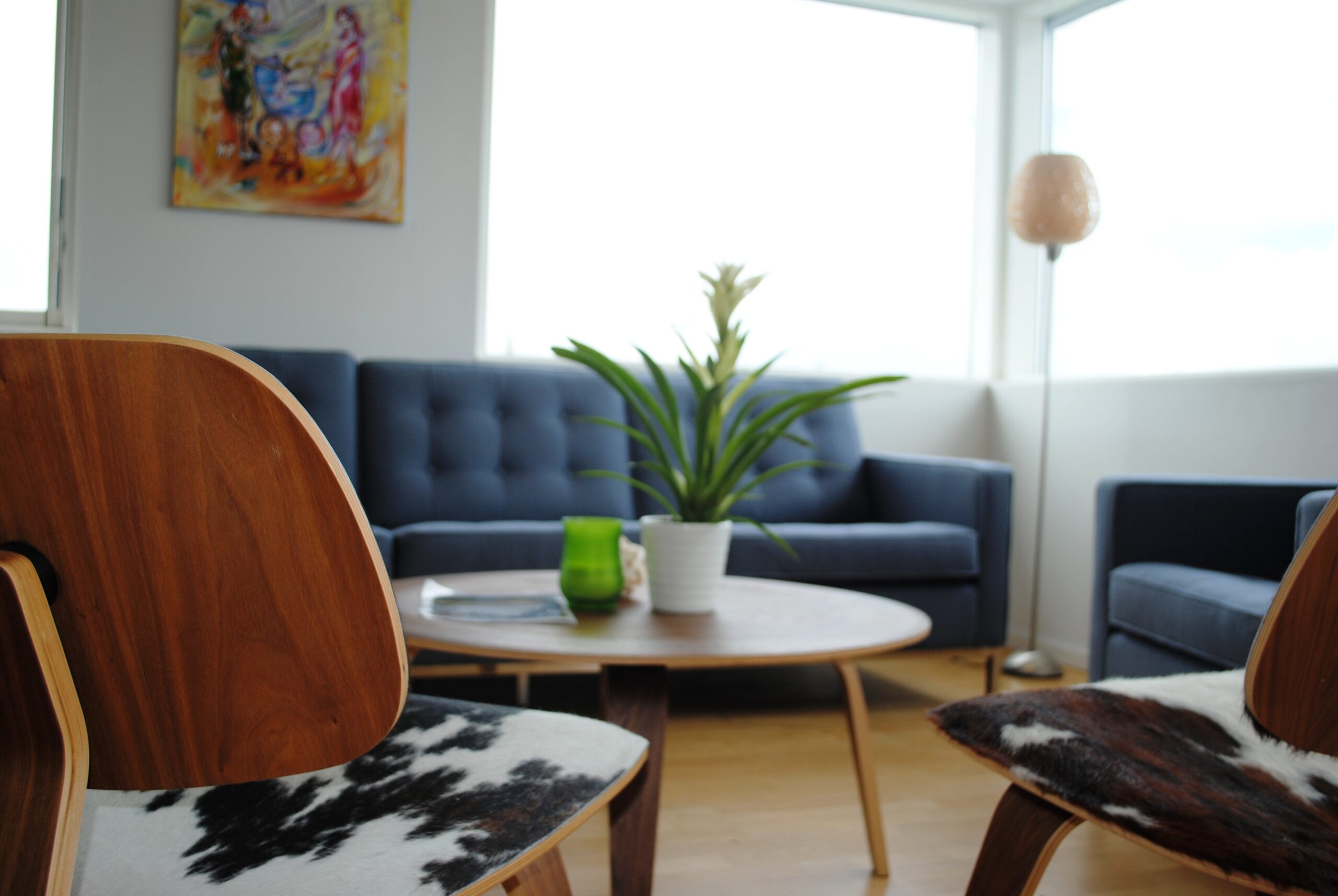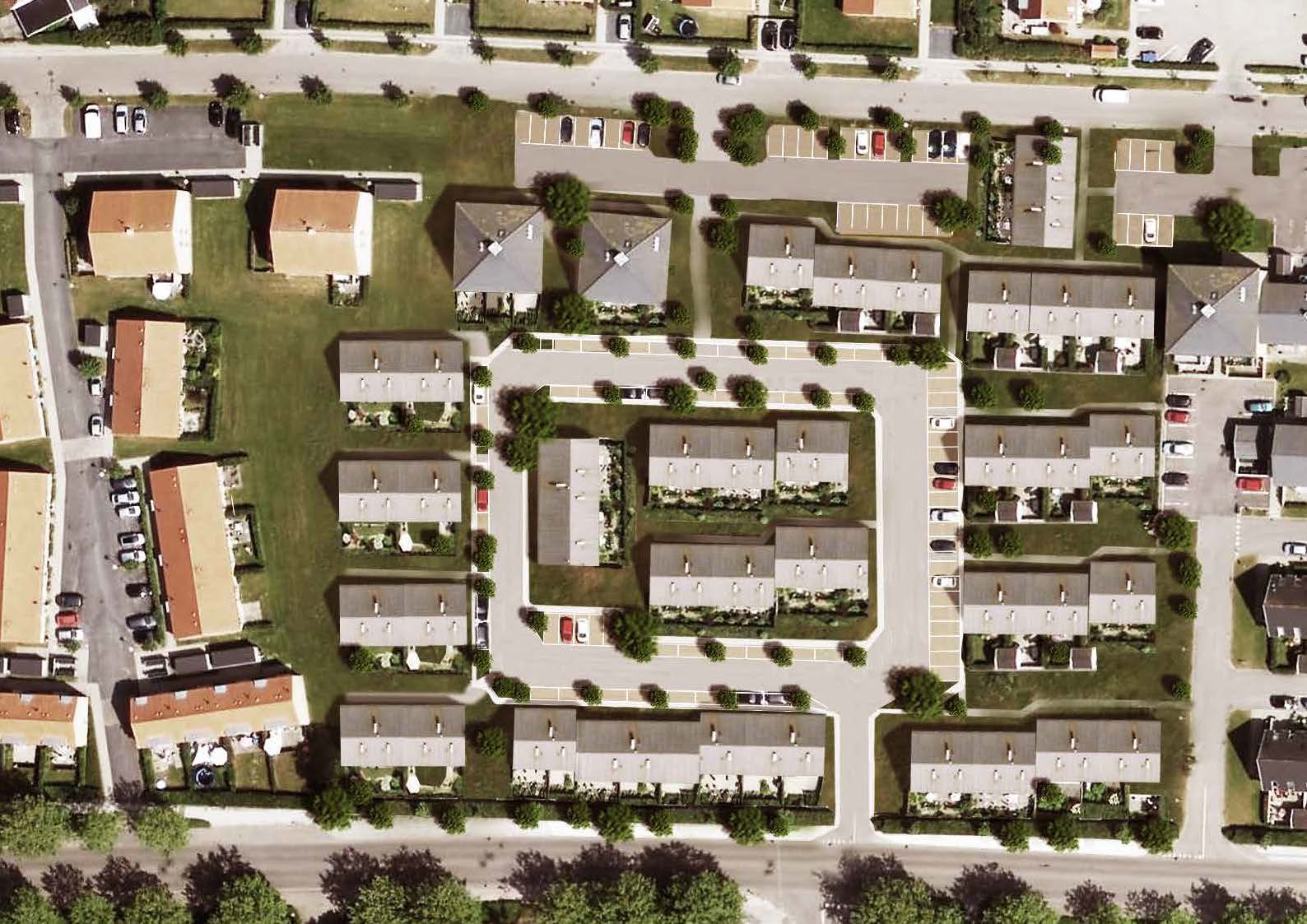 In 2018, a subsidiary of NYR Holding A/S purchased 50% of HE Flemmershave ApS, which owned a plot of land in Holdbæk, where 5,800 m2 of mainly terraced houses and small multi-story residential buildings could be built.
Planning permission was obtained for the project, after which the company was sold the same year.
A subsidiary of NYR Holding A/S purchased 50% of Drejervej 8 ApS in 2018, and a local development plan was initiated for the entire Drejervej area.
When the local development plan was launched, the company was sold again.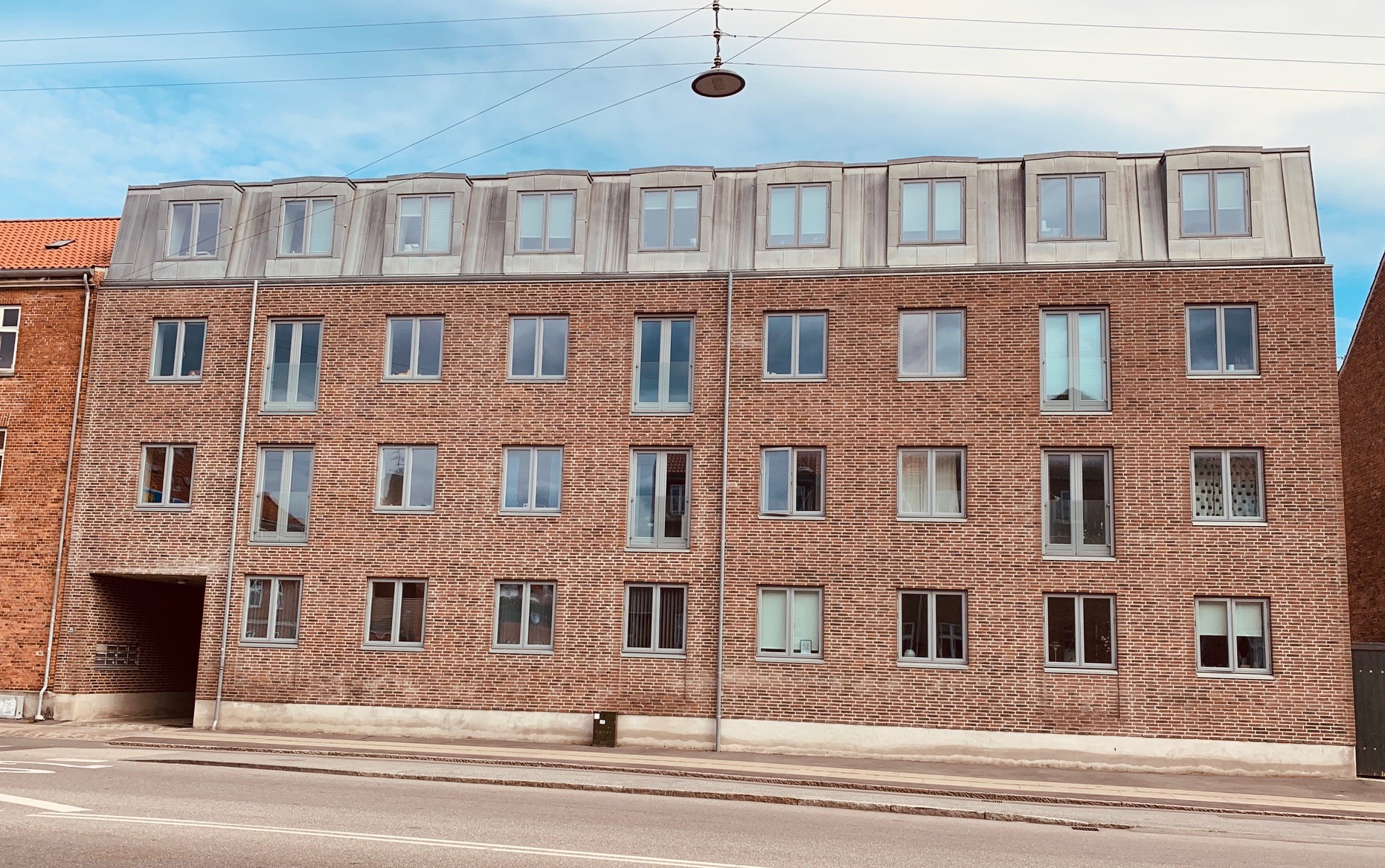 In 2012, a subsidiary of NYR Holding A/S purchased Vigerslevvej 35, the site of the legendary Banani bicycle shop.
The site was developed and 11 apartments were built and sold to an end-investor.
If you have a project where you could use our help, please contact us:
Rasmus Storgaard: +45 21482243 | mail: rs@nyr.dk
NYR A/S
Vandværket
Rabarbervej 2
2400 Kbh nv